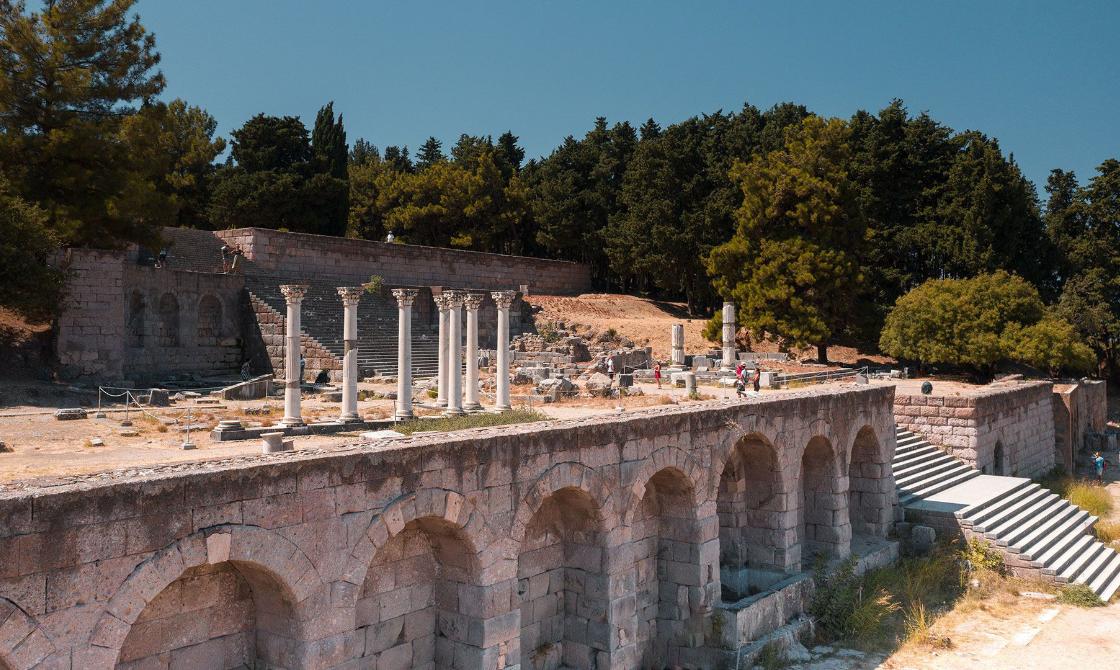 Kos History & Culture
---

In 394 BC, Kos became again an ally with Athens and democracy was introduced on Kos. This period was characterized by a cultural, educational and economical growth. In 335 BC, the island of Kos became a part of the Macedonian Empire. After the death of Alexander the Great, his successors the Ptolemies took control of the island and of the rest of the Dodecanese. he Byzantine period brought prosperity and wealth on Kos, unfortunately threatened by the constant pirate raids of which the most dangerous were the attacks of the Saracens.

Kos became a part of the Eastern colony of the Roman Empire after 82 BC. In 1204 AD, the Venetians occupied the island of Kos. The Knights of Saint John, who established on Rhodes, also took the control of Kos in 1315 AD. A century later, they built the superb fortress that stands today at the entrance of the harbour of Kos as well as the Castle of Antimachia. In 1522, the Turks took the island and held it until 1912, when the Italian troupes invaded Kos and expelled them. The disastrous earthquake of 1934 almost destroyed the whole island. The Germans replaced the Italians in 1943. The German occupation was a very dark period for the inhabitants of Kos who endured great suffering and deprivations. The nightmare ended in 1945 when Kos came under British rule. Finally, in 1948, Kos got united to the rest of Greece.
---
Following a major earthquake in 1933, the town of Kos was redesigned by the reigning Italians with large squares, sidewalks and wide tree-lined streets, flanked by modern buildings with shops, cafes and restaurants. That said, history buffs will love this place.
What other modern town can claim so many attractions like the :
Nerantzia Castle of the Knights of Saint John,
Late 14th-century walls hastily erected to keep out Sultan Bayezit I,
Ancient Greek agora
Medieval district
Old harbour
Roman ruins in the west
Hippocrates' huge plane tree